When you are remodeling or designing your laundry room, the right selection of flooring is extremely important so that it can withstand the everyday wear and tear. The floor that you choose should be sturdy and durable enough to deal with the heat, humidity, leak, spill and scratches that might be subjected to the floors. It is important that you choose a water resistant option so that it will not absorb the water that is spilled on the floor while washing the clothes every day.
There are different things that you will need to keep in mind while choosing flooring for the laundry room so that it will remain in excellent condition for a long period of time. Since the laundry room is known as the workhorse of the home, you need to carefully choose a floor that can withstand all kind of washing and drying procedures.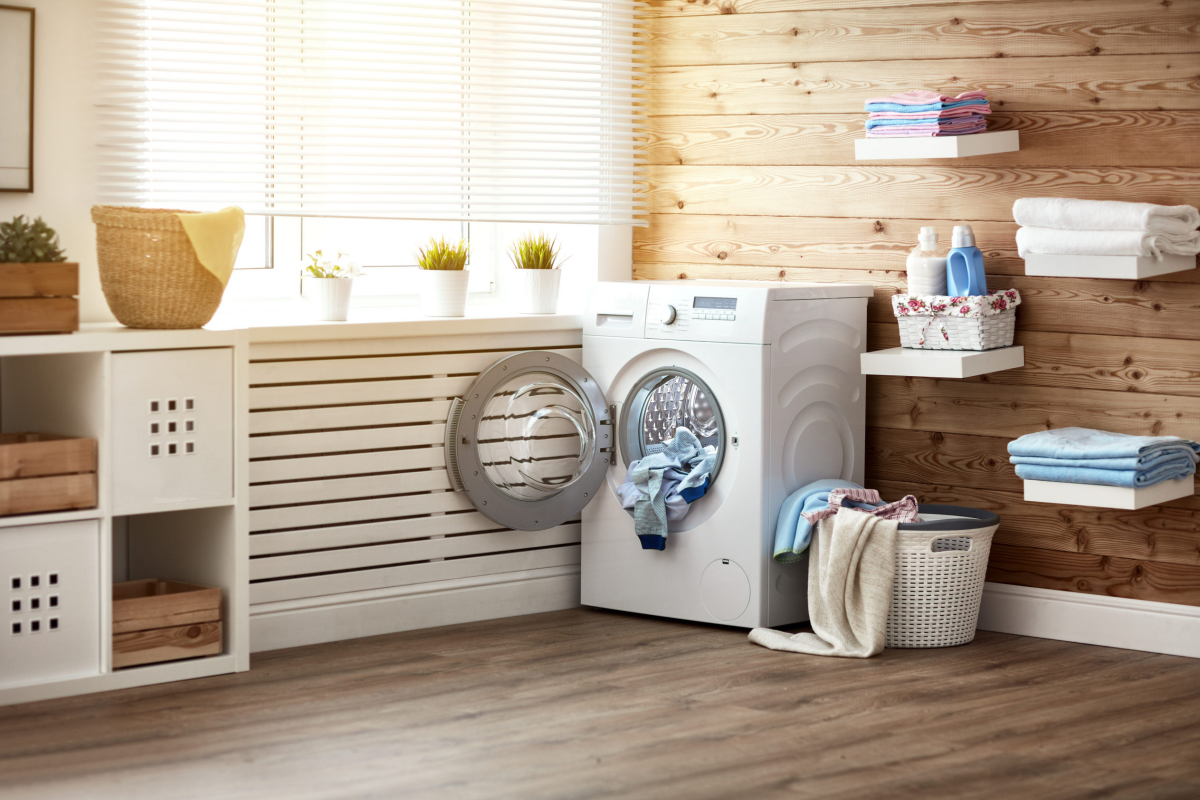 Always choose an attractive, durable and functional floor that will add value to your home while making the space practical and comfortable. The flooring option should be moisture resistant for minimizing the humidity and water absorption. It will also prevent molding, warping and swelling of the floor from the everyday spills and splatters so that you will get a perfect flooring option.
When you have decided to replace the worn, torn or outdated flooring of your laundry room, you need to look for a floor that will add elegance and beauty space. The floor should be sturdy and strong enough for coping with the steam and moisture that arises from the potential spills and leaks from steamy and humid appliances. Always invest in water resistant floors as it is the best way of ensuring that water and moisture does not penetrate into the floor. It also prevents the damages caused to the floor substrate and you will not have to worry about any spoilage of the flooring.